Why study this VET?
Do you feel the need to help people? Do you want to work and at the same time carry out social work? Surely you are an altruistic person, who feels empathy for others. This course is addressed to people who want to work in the public and private healthcare sector. Nursing is the science that is dedicated to the care and attention of the sick and injured, and now also to other tasks always following clinical guidelines. When you finish it, you can choose between entering the working world:
Work in primary and community care: domiciliary, health promotion, oral health, consultations and nursing homes.
In Specialised Care: consultations, hospitalisation, emergencies, pediatrics, special units (ICU, ICU, Mental Health, Sterilisation, etc.), geriatrics, etc.
Work in balneotherapy centers.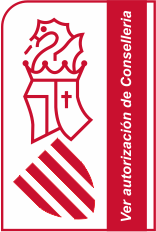 Or continue studying:
Professional specialisation courses.
Another Higher VET, such as Dental Hygiene, or Dietetics, with the possibility of establishing validations of professional modules in accordance with current regulations.
The Secondary Education Certificate in any of its modalities.
What are the characteristics?
This VET, Nursing Assistant Care, approved by the Department of Education of La Generalitat Valenciana, allows you to acquire several skills, among which are: prepare materials and manage the service / unit information or consultation in the competent areas , apply patient / client care; preserve and take care of the environment or sanitary environment of the patient, the material / instruments; provide support in the provision of psychological care to the patient / client as well as to the family, through health support and education techniques and perform patient / client care and instrumental functions in oral health teams. Instituto INTER has a Health-Nursery Workshop of 120 m2.
We offer you a range of different modalities (all approved by the Regional Ministry and the Ministry of Education), according to the time schedule you have:
DUAL on-site classes.
Daily semi-attendance classes
Weekly semi-attendance classes
What are the entry requirements?
The Secondary Education Certificate (or a higher academic level), Basic Professional Training (Basic VET), Technical or Technical Assistant (or equivalent), 2nd of BUP or have passed the University Entrance Test for people over 25 years old. If you do not have any of these requirements, do not worry, you can access through the VET Entrance Test (you must be 17 years old in the year of the test) that you can also prepare with us.
Why choose Instituto INTER?
In Instituto INTER we have a great experience in teaching all kind of studies. Since it was founded, more than 40 years ago, we have managed ow to adapt to the changes that have taken place in the Education world. Our best cover letter is the large number of students who have passed through our classrooms and who have a profitable profession.
Instituto INTER has an Official Employment Agency that serves as a contact between the Companies and the workers, providing a totally free service.
In Instituto INTER we offer you Guaranteed Teaching, that is, if at the end of the Course, you do not reach the required level, you can repeat it at no additional cost.
If you want to specialise, do not wait until someone decides your future for you, begin to change it at this moment. Contact us for further information with no commitment!