Why study this Higher VET?
Surely you are a person concerned about the quality of the food we consume today, fond of healthy eating and good living habits. Do you want to carry out health education campaigns that help solve nutrition and food problems? Do you want to study and work as a team? Do you want to work as a Dietitian? With this HNC you will become a Superior Dietetic Technician, and you will be able to work in:
The health field, as a support to help design diets adapted to the needs of each patient or client.
The health sector, participating in nutrition education campaigns (Health Educator).
The food industry, advising on how to handle food so that its physical, chemical and sensory characteristics are not affected.
In collective catering, creating and valuing menus.
Responsible for food, in catering companies.
Food Safety Technician.
Consultant in food …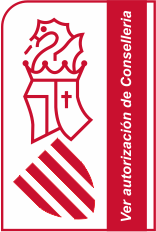 All this can be done within a prevention and healthcare team coordinated and directed by a doctor. Instituto INTER has a 90 m2 Laboratory of Dietetics.
With a participatory methodology and continuous assessment, you can develop your skills within the world of food. And if what you want is to continue studying, at the end of the course you will have direct access to a University Degree of:
Social Education, Nursing, Physiotherapy, Speech Therapy, Human Nutrition and Dietetics, Podiatry, Occupational Therapy, Social Work.
Biology, Biotechnology, Pharmacy, Medicine, etc.
What are the characteristics of this Cycle?
This Higher VET Dietetics, approved by the Department of Education of La Generalitat Valenciana, allows you to acquire several skills; the development of diets adapted to people and groups, control the quality of food or program and put health campaigns are most of the activities you will carry out to try to solve the nutritional problems that are found today.
In Instituto INTER we offer you on-site and semi-attendance classes:
If you can attend class daily and share a few hours with the teachers and your classmates, the centre offers lectures of all the subjects with practical activities that take place in the laboratory and computer room. We also mix these classes with outings outside the Centre and external lessons that complement the training and provide different points of view.
If your family or work situation does not allow you to attend class, you can study through semi-attendance classes with practical lessons two afternoons a week and a Virtual Platform where you can access all the syllabus of the different subjects with resources such as videos, open forums, documents and articles, which allow the student to manage their own learning.
What are the entry requirements?
General Certificate of Education (CGE), VET, 3rd BUP or COU, Specialist Technician, Higher Technician, VET II, Higher VET Entrance Test (Option C) or equivalent that you can also prepare with us.
Why choose Instituto INTER?
In Instituto INTER we have a great experience in teaching all kind of studies. Since it was founded, more than 40 years ago, we have managed ow to adapt to the changes that have taken place in the Education world. Our best cover letter is the large number of students who have passed through our classrooms and who have a profitable profession.
Instituto INTER has an Official Employment Agency that serves as a contact between the Companies and the workers, providing a totally free service.
In Instituto INTER we offer you Guaranteed Teaching, that is, if at the end of the Course, you do not reach the required level, you can repeat it at no additional cost.
If you want to specialise, do not wait until someone decides your future for you, begin to change it at this moment. Contact us for further information with no commitment!